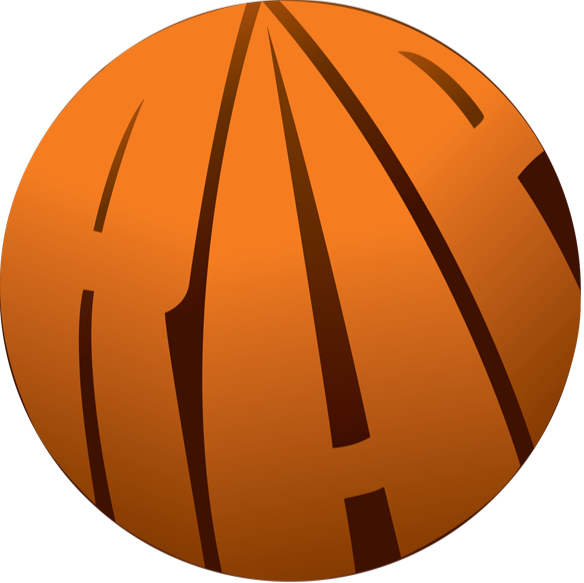 Rochester Area Players Basketball
SPRING 2023
We are excited to announce the dates for this year's events. Please email Philip Valenti at philipjvalenti@gmail.com to get more information and save your team's place. If you are looking for a team or want to start a team please email Phil @ philipjvalenti@gmail.com : EMAIL TITLE- Interested in Joining RAP 2023 (NAME)
Then In body of email this info:
NAME
AGE
SCHOOL
POSITION
EMAIL
PHONEThanks
JUNE 3rd & 4th 2023 SUMMER BASH
Basketball Tournament BOYS & GIRLS 10U-19U. Registration Deadline is May 24, 2023
April 29-30, 2023
SOLD OUT Rochester Rumble
Basketball Tournament 10U-19U. Registration deadline April 20, 2023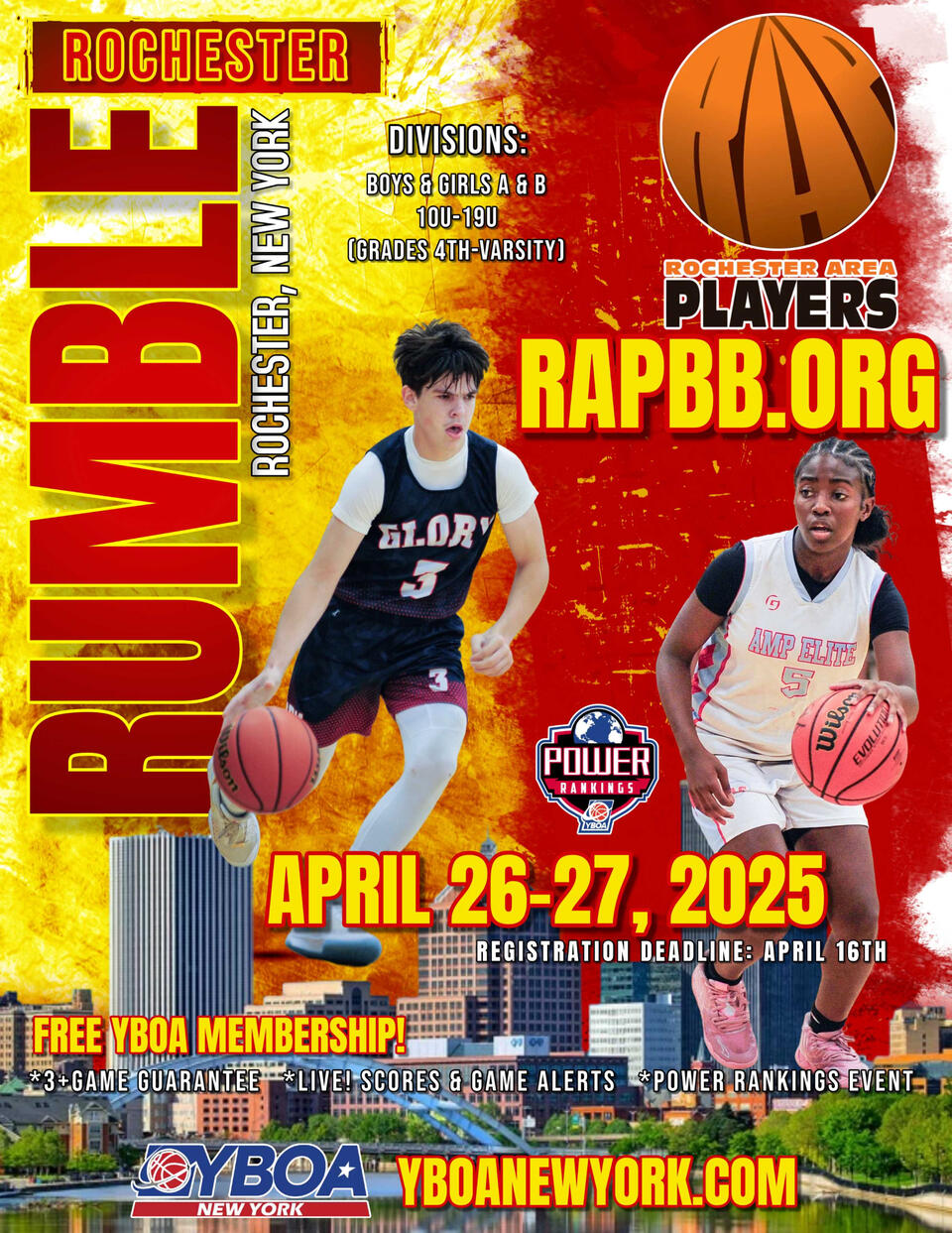 SOLD OUT Showdown in B-town
Rochester Area Players
Why RAP?
Within 45 teams, there is a team for players of all different skill levels.We have over 10 experienced high school varsity coaches and several assistant high school coaches involved in the program.We are one of the original founders of the Niagara Boys Basketball District Association, which governs our district.The reputation of our program has lead to player awareness among college coaches at all college levels. RAP prides itself in making it possible for urban players to participate.RAP prides itself on runnign first class events. We know you will have a great experience at all RAP events.
Rochester Area Players
History
In 2005, RAP became the largest program in New York State. In 2010, Gene Cairo stepped down as Director of the RAP program and Phil Valenti took over leadership the program. In 2015, RAP STARS 19u players, coached by James Schultz, won the AAU National Championship held in Orlando Florida. In 2016, RAP consisted of over 40 travel teams (boys & girls) with nine high school and one college coach participating. RAP teams during the 2016 season collectively won more than 70 titles. RAP also fields an adult summer team (directed by Phil Valenti) comprised of several RAP ALUMNS, college graduates and has captured Gold in Adult tournaments the last 10 summers.RAP has sponsored the RAP Invitational for the past eight years. The annual January showcase has been made up of some of the premier high school teams from Rochester/Buffalo/Syracuse region. This years event will field 8 teams and will take place on January 28, 2017.The 2005 National AAU Convention honored Gene Cairo, with the "Youth Basketball Volunteer of the Year award representing the Niagara Region. In 2015, Phil Valenti was awarded this honor. Both Gene and Phil are Section V basketball HALL of FAME members.RAP helps showcase the Greater Rochester area finest players. A number of players who graduate from the program continue their playing at Division I, II, III college levels, and also Professional. For the past 15 years, RAP has hosted three annual tournaments during the spring season. Each year it continues to grow and now draws over 300 teams from various states including New York, Pennsylvania, New Jersey, and Ohio. Teams from Canada also regularly participate.The program plans to build on the successes of previous years. As RAP continues to draw players from the Greater Rochester area, teams will compete at the highest levels. This will continue to solidify its reputation as one of the most complete AAU programs in the country.
Rochester Area Players
Alumni
Anthony Lamb, Golden State Warriors
Joey Wallace, Central Connecticut/Daemon College
Jay Sarkis, Daemon College
Jeff Redband, Daemon College
Devonte Hagins, Daemon College
Jonathan Wilson, Utica College
Brendan Wind, Nazareth College
Tyler Stenglein, Nazareth College
Jimmie Eddington, Herkimer Community College
Cameron Lewis- Howard University (NCAA D-1)
Branden Kellam- Williston State (NJCAA D-1)
Jeff Redband- Daemen College (NCAA D-2)
DJ Roberts- Roberts Wesleyan (NCAA D-2)
Cory Reeves- Niagara CCC (NJCAA D-2)
Jordan Gilman- Cazenovia (NCAA D-3)
Rodney Roberts- SUNY IT (NCAA D-3)
Tyler Roberts- Fredonia State (NCAA D-3)
Will VanAuken- Dâ??Youville (NCAA D-3)
Tyler Collins- Corning CC (NJCAA D-3)
Juwan Beale- FLCC (NJCAA D-3)
Peyton McLaurin- North Country (NJCAA D-3)
Devante Walker â?? Mohawk Valley (NJCAA D-3)
Nate Bradley- Bull City Prep (National Prep)
Andre Blatch, Brooklyn Nets (NBA)
Nate Brumfield, Oklahoma Baptist University, Pioneros De Quintana ROO-Cancun, Mexico,Russia
Jarrold Brooks- Southern Methodist University
Ryan Pettinalla, University of Virginia, Grindavik Iceland, La Fortezza Recanati Italy
Jack Leasure, Coastal Carolina, Taranaki Mountain Airs, New Zealand
Greg Paulus, Duke University
Jordan Heath- Canisius
Philip Valenti- Canisius (CanAm Games)
Chris Shalvoy, Williams College
Marty Sullivan, Fairfield University
Jim Sullivan, Fairfield University
CJ Lee, University of Michigan
Emitt Holt, Indiana University
Deion Hamilton, Daeman
Joe Faniel, Morrisville State
Kam Disanto, Onondaga
Cody Cronmiller, Alfred University
Jabari Hibbert, Faith Baptist Prep
Tyler Farrell, St. John Fisher College
Jake Fenlon, University of Chicago
Zac Ayers, University of Rochester
Charlie Zeapfel, SUNY Geneseo
Kevin Ryan- RIT
Deion Hamilton, Daemon College
Jalan Smith-Hilbert
CJ Hodges Hilbert
Mitch Herman- RIT
Mike DAmico RIT
Michael Chmielowiec, University of Rochester
Rayvon Higdon, Nazareth College
Corey McAdams, Nazareth College
Ryan McAdams, Nazareth College, Manchester Magic, United Kingdom EBL
Corey McGee, Sienna College
Calvin Betts, University of Buffalo
Keon Mitchum, Texas Christian University
Chris Green, Mansfield State
Chris Rogers, Monroe C.C.
Jimmy Dillard, Monroe Community College
Tyler Mutton, Houghton
Bobby Goslau, SUNY at Geneseo
Mike Amico- RIT
Philip Santiago, Genesee C.C.
Alfonso Evans, Roberts Weslyn
Kevin Saunders, SUNY at Fredonia
Kelly Condello, Medaille College
Pete Looney, Erie C.C.
Josh Zenkle, SUNY at Brockport
Joe Sargent, SUNY at Cortland
Brennan Reif, John Carroll University
Johnny Roberts, Alfred Tech
Aaron Poles, SUNY Brockport
Adam Brasky- Kings College
Carlton Smith US Naval Academy
Ellis Walsh- Alfred University
Ozell Franklin- St. John Fisher
Ricky Reed- Medaille College
Norman Simmons, Buffalo State
Michael Hoy, SUNY Geneseo
Jason Corletta, Nazereth College
Brian Anderson, Roberts Wesleyan
Bobby Bell, Brockport
Ruban Balkum, Monroe CC
Jazzmen Huffman, Angelina College Texas
Sean Michele-SUNY Oswego
Ryan Hodownes, Cazenovia College
Skip Schwartz, SUNY @ Potsdam
Marcus Hoy, SUNY @ Geneseo
Andrew Hoy- Hobart College
Dylan Hodownes-Clarkson University
Jordan Jones- SUNY @ Geneseo
Kyle Covey- SUNY Oswego
John Ivey-Brockport
And many more...
Join RAP
Enter your email below to get the most important email updates about our upcoming tournaments to be able to register before they are sold out. We won't spam you.
© 2023 Rochester Area Players
Subscribed
Thank you for subscribing!